The parents of John Jackson Hurst
John Jackson Hurst, born 27 September 1817 in Bedford County, Tennessee, never married and lived his whole life in Bedford County, Tennessee. He was always on the censuses in his mother's home. In 1870, at age 62, he was head of house with his 88 year old mother in his home. In 1880, he was listed by himself i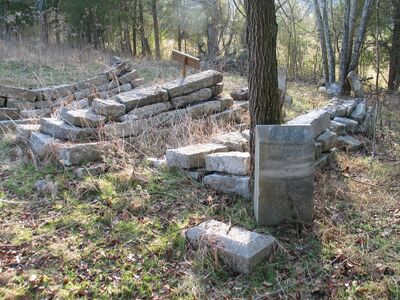 n home in Bedford County, as his mother had died in 1877. Called "Uncle Jack" by his many nephews and nieces, he was considered a wealthy man. He passed away on 12 July 1901 in Bedford County and was buried in the old Flat Creek Cemetery, where his mother and probably his father were buried. 
Ad blocker interference detected!
Wikia is a free-to-use site that makes money from advertising. We have a modified experience for viewers using ad blockers

Wikia is not accessible if you've made further modifications. Remove the custom ad blocker rule(s) and the page will load as expected.