Go to Home Page
In the 1810-1820 era, several of our Adair County Beards went back into Tennessee and settled in lands in and around the community of "Flat Creek", just southeast of Shelbyville.  We believe there were military land grants involved in this acquisition of land, but due to burned and then burned again courthouses, we have no records of that.  Both Old Hugh and Old Samuel Beard, two of the three brothers who went into Green/Adair Counties in Kentucky in 1798 moved down to middle Tennessee and were listed in the 1820 census of Bedford County.  Old John, their brother, stayed in Adair County and died there about the year 1818.  He had at least one and probably two or three sons who did move down to middle Tennessee at this time and were in Maury County, neighbor county to Bedford County.  Our Beard family left many descendants in Kentucky, then later left many in middle Tennessee.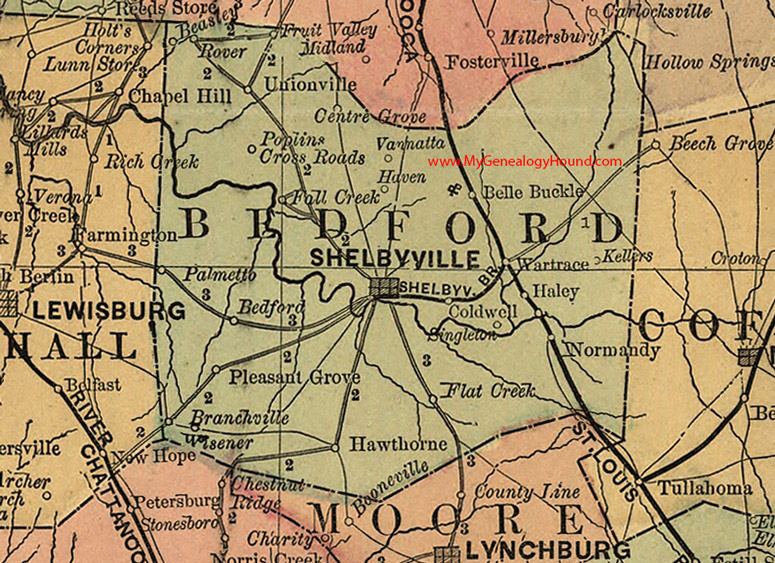 Ad blocker interference detected!
Wikia is a free-to-use site that makes money from advertising. We have a modified experience for viewers using ad blockers

Wikia is not accessible if you've made further modifications. Remove the custom ad blocker rule(s) and the page will load as expected.