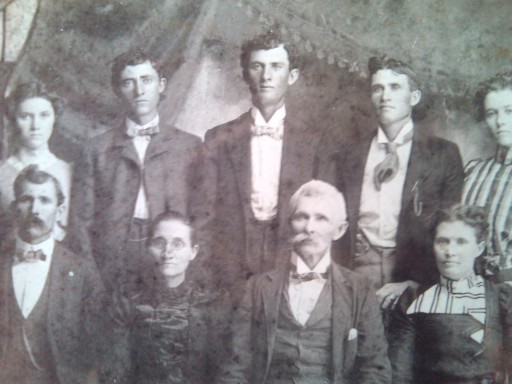 From left to right, first row: Jacob Alfred "Jake", Mary Pate Millikin, William John Fenner Millikin, Mattie who married Cincinnati M. Cullins. Second row, Dorothy, West Henry, William Bruce "Will", Robert Major, and Irene who married Alpha Joseph Dillard. See a complete history of this family here.
Ad blocker interference detected!
Wikia is a free-to-use site that makes money from advertising. We have a modified experience for viewers using ad blockers

Wikia is not accessible if you've made further modifications. Remove the custom ad blocker rule(s) and the page will load as expected.